This website aims to identify the current trends in collaboration between local law enforcement and ICE, so community members and advocates can strategically push ICE out of California. CA
CA Immigrant Rights Bills and Laws
​ICE Out of California Hotline
If you or a loved one have been the victim of an ICE raid, have been directly transferred from jail to
immigration detention, or are the victim of a TRUST Act violation, call toll-free:
1-844-TRUST-01 (1.844.878.7801)
PaseLaVoz:
Get Alerts and report
on Ice activity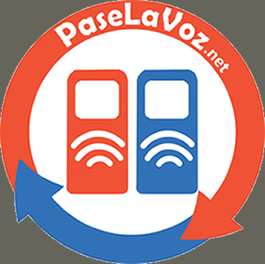 PaseLaVoz is a FREE program to learn the location of ICE raids and checkpoints. Paselavoz is for all types of phones.
More than half a million people use PaseLaVoz to learn the location of ICE raids, immigration checkpoints, and other matters of importance.
For more information, click here.
PaseLaVoz is automatically activated with a simple and short call or text to:
1-415-715-9990.
This website was created by
Advancing Justice - Asian Law Caucus, Silicon Valley Community Foundation,
California Immigrant Policy Center, and National Day Laborer Organizing Network.